Uptown Stroll

is a self-guided walking tour of the historical buildings in my hometown, Collinsville, IL. I notice a need for this project every time I venture uptown and see the outdated tour sign featuring buildings and businesses that don't exist anymore, and the design of it appears to be just as old, too. My mom happens to own a copy of the old tour booklet as well, and it suffers the same issues. I gave my hometown's expired tour a full rebrand, complete with a new name, logo, booklet, and, of course, a new poster for that sign in town. And by "full rebrand," I mean a condensed, historical-landmarks-only version of the tour.
Collinsville uptown tour booklet, sign, and map before rebrand.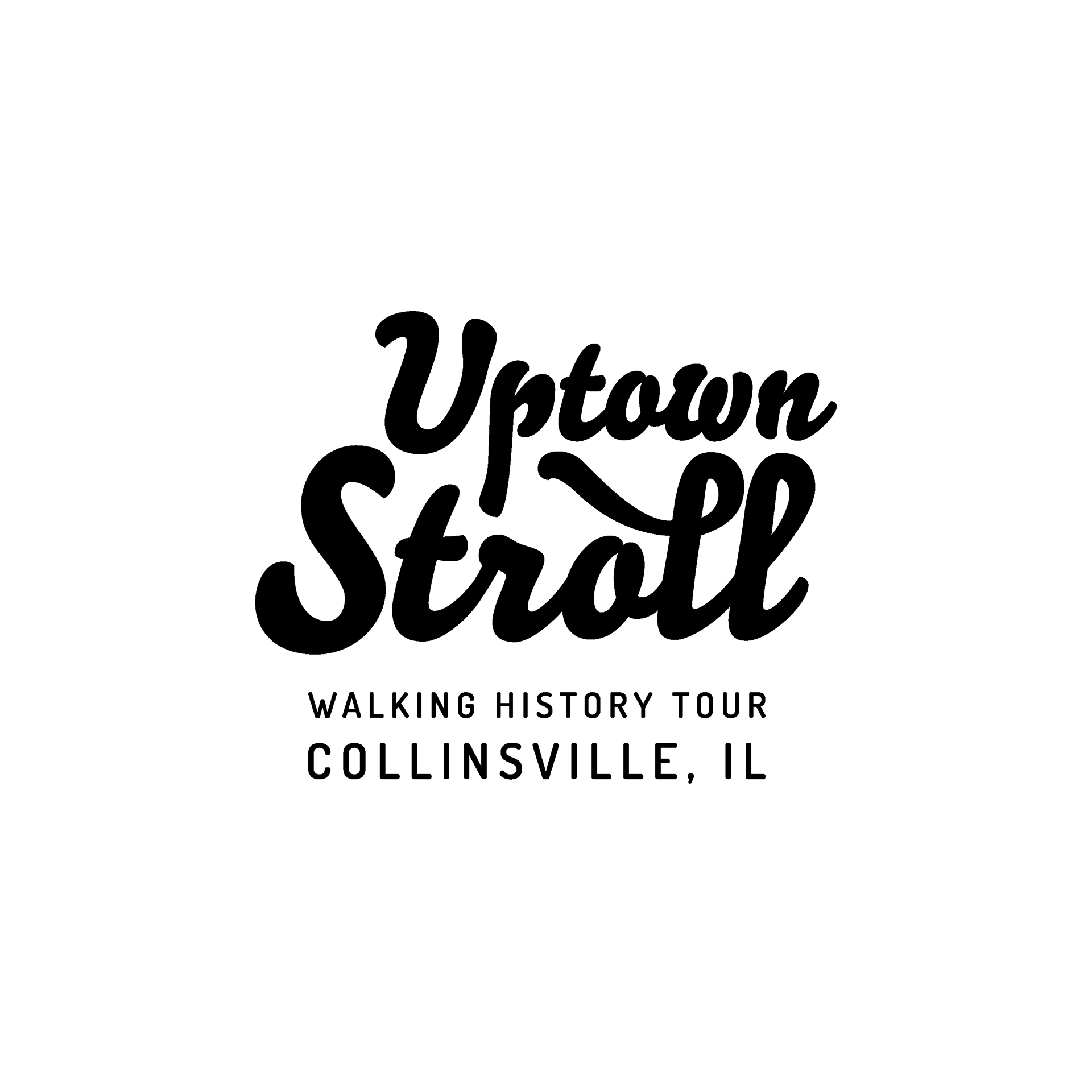 Uptown Collinsville, Illinois is neatly rectangular-shaped, so I designed the booklet to match with 7in x 25in dimensions. It was very important to me that the map was readable and useable. As a result, the project relies on a three-color palette, the stroll path is designated with a bright red line, and it's printed at a large format. This format allows for an accordion style fold: there's room for the map of uptown on the back and landmark and tour information on the front. The map includes the illustrations and locations of each landmark, amenities at each landmark, a compass rose, a key, and a tip about where to park.